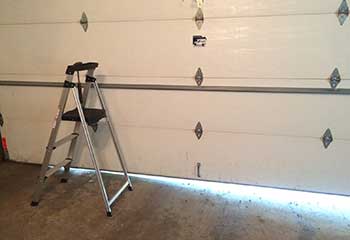 Garage Door Off Track
Customer Issue: Mrs. Chavez's garage door was stuck partially open, and she noticed after taking a look that it seemed to have come off the track in a certain area.
Our Solution: Our professional confirmed the customer's assessment that the garage door had come off of the track, before disconnecting the opener and clamping the door into place. The track was then pried open so the rollers could be put back inside. Once the track was closed again, the movement of the door was tested.
Bridget Chavez
- Wheeling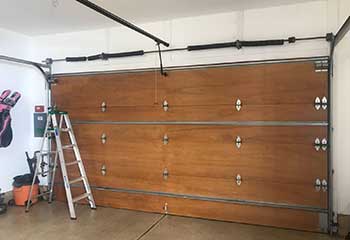 Broken Spring Replacement
Customer Issue: One of the two extension springs broke off the garage door and trying to open it would have been extremely dangerous. The customer wisely contacted us.
Our Solution: Before starting to work, we released the tension from the yet-to-break spring to ensure it wouldn't snap off on us. Then we secured the overhead door in place and installed two new extension springs on it, tested their tension and made sure the door could open and close afterward without any issues.
Ryan Christianson
- Lincolnshire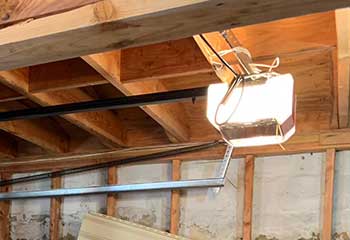 Opener Installation
Customer Issue: A vintage garage door opener that had been getting slower and slower finally broke down.
Our Solution: Our team opened the door, engaged the safety locks, and removed Ms. Contrarez' decade old motor unit and replaced it with a new Chamberlain C410 chain drive opener that our experts helped her pick out. After the new unit was installed and programmed, our team tested it to ensure everything was working correctly.
Lupe Contrarez
- Bannockburn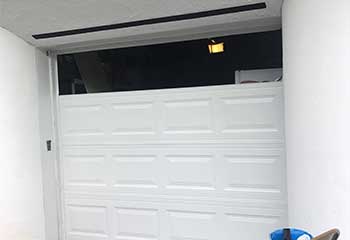 Panel Replacement
Customer Issue: A storm caused extensive damage to several of the panels of this customer's garage door.
Our Solution: We removed three of the damaged panels from the customer's door and replaced them with new panels that perfectly matched the others on his door. He was quite pleased with the results and has recommended our services to neighbors and friends.
Marcelo Hunter
- Deerfield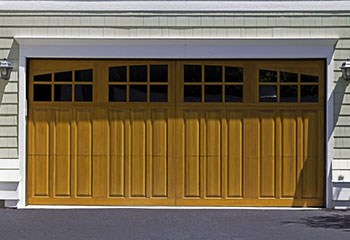 New Garage Door Installation
Customer Issue: The customer wanted a new garage door installed.
Our Solution: Mr. Kennedy decided on a new Clopay Canyon Ridge carriage house door with faux wood and ultra-grain steel in a color that perfectly matched his home. We installed the door and he was delighted with the results!
Amos Kennedy
- Northbrook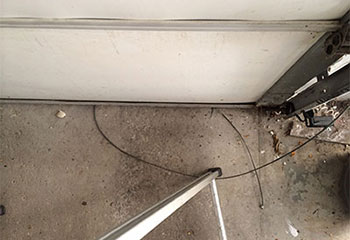 Cable Replacement
Customer Issue: The customer's garage door would not close.
Our Solution: Our team discovered that a frayed cable had separated and gotten caught in the rollers preventing the door to close. We replaced the damaged cable and the door began working perfectly.
Alonso Harris
- Deerfield