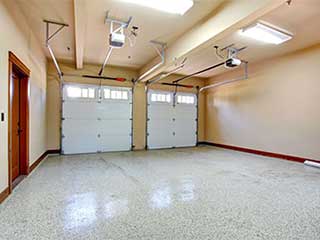 Every homeowners wants their garage door to work smoothly and reliably, day in and day out. However, sometimes your opener will begin to develop a fault; it can become noisy, clunky, slow or unreliable, which can prove difficult to deal with. When this happens, it's time to contact our professionals for help.
Why Do Openers Malfunction?
Your garage door opener is one of the most important and complex parts of the whole door system. It's the only electrical system in the entire machine, and the smooth operation of the opener is essential for your automatic garage door to be reliable. Openers are subjected to a lot of strain over the years, though, and are often subjected to extensive wear and tear damage. Contributing factors can be a lack of maintenance or the failure of some of its parts – from the interlocking motor gears, to the pulley system and even the interior circuit board. Even one component that's incapable of doing its job properly can lead to the entire door being rendered inoperable.
When Should You Call a Professional?
If your opener is showing any signs of wear, or if any of its features stops working properly, be sure to contact our technicians as quickly as possible. These symptoms will only escalate until the opener fails altogether, at which point it will may to be replaced. Timely repair will prevent more costly expenses down the line. Of course, if you're looking to have a new opener installed, our team can help you choose the perfect unit for your home, taking full consideration of all the relevant factors to help you make an informed decision.
Contact Us Today
If your opener is beginning to show signs of a malfunction, or if it's already failed, call our experts at Garage Door Repair Deerfield. We can deal with every type of problem you may be experiencing.
But wait, there's more! We also offer:
Part Replacement & Repair
Remote Opener Clicker Replacement
Torsion Spring Adjustment
Track Replacement & Repair