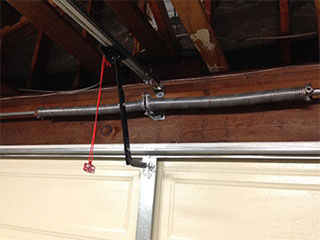 Your garage door springs are one of the most essential parts of your door, and it's important to take care of them. Not only are they indispensable for your door to be able to work, but they can also be very dangerous if they fail.
Why Are They Important?
Few homeowners realize that these components are the ones that do all the heavy lifting. They're responsible for supporting the weight of the panels whenever your door opens or closes, and with many households using their door more than a thousand times a year, these components can be subjected to a lot of wear and tear.
How Can They Fail?
Over time, your garage door springs will inevitably begin to wear out. They're designed to last a long time, but they do have a limited lifespan. As they wear out they begin to lose strength, and when this happens they'll often exhibit some warning signs. Common signals include a wobbly or unbalanced door, or one that makes a lot of squeaking noise while it's moving. If your door is showing any of these signs it's important to have our specialists examine it immediately.
The Two Main Types
While these springs can be dangerous regardless of their type, one is considered to be far safer than the other. The torsion type uses a twisting motion in order to generate the necessary tension, and because of that it is far less likely to go whipping around your garage if it breaks. Extension springs, on the other hand, stretch and contract in order to support the weight of your door, and therefore they are considered the more dangerous option of the two.
Seek Professional Help
Whether you need torsion or extension spring replacement, or some lubrication maintenance, our experts at Garage Door Repair Deerfield can take care of it. There's no type of spring related task that we can't perform to perfection. Call us today.
We also offer the following:
Torsion Spring Repair & Replacement
Garage Door Opener Track Maintenance
Overhead Door Installation
Garage Door Cable Replacement